Contemporary design meets absolute practicality in these superbly sleek and stunningly simple Vigo wardrobes. The entire Vigo collection features modern sliding doors; perfect for maximising the space in your room and for easy access too. 
Whether you're looking for somewhere substantial to store all your togs, or something that catches the eye the moment you walk in the room, you'll get both with a Vigo wardrobe.
Vigo wardrobes come in eight different widths (167cm – 336cm) and two heights (222cm and 240cm), giving you ample space to store your things in style. And style really is the word here, since you can choose between the alpine white, natural oak, oak puccini, sultry sand or anthracite volcano glass frontages and carcasses to create a truly chic statement piece in your bedroom.
The slim, chrome door handles give a subtle nod to the delicious timelessness of Vigo, while the soft-closing doors themselves will lead your wardrobe to last a seriously long time.
And with a plethora of optional extras available – from extra shelving and foot pedal operated LED lighting to laundry basket units and retractable clothing rails – you can customise Vigo to be exactly what you need, and exactly what you desire.
The products from Staud come with 5-year guarantee!
STAUD FACTORY GERMANY
CUSTOMER SATISFACTION
Our customers are at the centre of our business. We align our ranges to the needs and living situations of our customers in a timely and consistent manner. 
REALISATION OF OUR BUSINESS VISIONS
Since 1653, STAUD has stood for the realisation of business ideas with mind, energy, creativity and courage.
INNOVATION & PROGRESS
The development of our company is coupled with continuous commitment to innovation and progress in the design and manufacture of our bedroom furniture ranges.
 QUALITY
The high quality level of our products are the basis of our success. We document this with our 5 year warranty on the material and surface quality, functional safety as well as the professional processing of all products.
AVAILABILITY & SHORT DELIVERY TIMES
With professional sales and logistics systems we ensure the high availability of our bedroom furniture in the furniture trade in Germany and more than 20 other European countries. Due to optimised processes in the production lines, short delivery times are a matter of course for us.
MADE IN GERMANY
Since its foundation, our company has remained loyal to the location Bad Saulgau in Upper Swabia and to furniture production in Germany.
Advanced and ecologically sustainable industrial manufacturing processes form the basis for the production of our high quality bedroom furniture ranges. STAUD stands for individual, contemporary furnishing solutions for all living situations in all phases of life.
Ranging from a teenage room and apartments to extra comfortable bedroom arrangements. Our ranges of furniture are characterised by modern, tasteful design, high functionality and intelligent detail solutions.
STAUD wardrobe ranges, bedding and side furniture ranges as well as accessory collections are manufactured to meet the high quality standards of "made in Germany" and impress with their very good workmanship and longevity.
Various quality certificates from independent institutions certify the high standards of quality of our products and give our customers security in their purchasing decision. We emphasise our quality promise as a manufacturer by granting a 5-year guarantee product warranty for a new furniture purchase.
AWARENESS OF ECOLOGICAL RESPONSIBILITY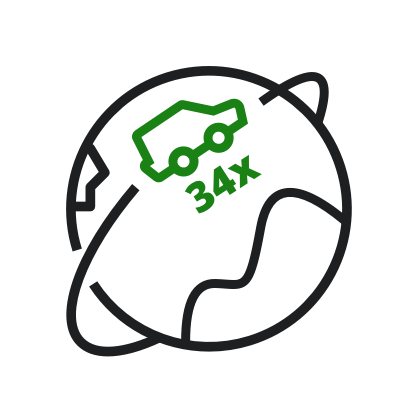 We produce our high-quality bedroom furniture ranges environmentally conscious and sustainable at our factory in Bad Saulgau.
An example: In 2018 we commissioned a new large hall for bedroom furniture production.
State-of-the-art photovoltaic technology used on the roof of the building enables us to generate an environmental contribution of approx. 280 t CO2 per year in the manufacture of our furniture.
This represents to a saving in CO2 emissions approximately corresponding to driving a card around the globe 34 times.
This represents to a saving in CO2 emissions approximately corresponding to driving a card around the globe 34 times.